Healing Your Heart and Opening to Receive the Man of Your Dreams
YOU are a fierce woman ready to be the HERO of her LOVE STORY.
You're ready to step bravely into your vulnerabilities and desires.
You're ready for AUTHENTIC, BRAVE, COURAGEOUS LOVE.
Path of Love will challenge you to let go of old stories, wounds, concepts, beliefs and judgments. It will bring you to an aliveness and passionate intensity for an authentic life. The Path of Love 7-day meditation retreat integrates the latest research and understandings in scientific and spiritual development.
The Art of Contemplation in the Path to Love. Learn with Richard Rudd in conversation with Luis Gallardo the impact of contemplation as we walk the path towards love. No matter who you are or what your life circumstances, you are on the Pathway to Love.
5.0 out of 5 stars A Review of 'The Path to Love' by Jane Myers Perrine Reviewed in the United States on June 28, 2005 How can Francie Calhoun, a girl who 'learned to pick pockets when she was five, mark cards at eight and hotwire a car years before she could get a driver's license' find redemption and true love? It isn't an easy path she travels.
Can you imagine a life where your deepest truth and your most authentic self are the anchors to your happiness?
A life where the vision of the relationship you deserve is as clear as day in your mind?
An intention for true love that vibrates so deeply from your soul that you can't help but meet the man that harmonizes perfectly with YOU?
Beautiful, you don't have to imagine. It's YOUR time to heal. Heal from dating, living, and loving from a place of fear.
You're here because you know there's got to be another way. A way to…
Discover the most fearless version of yourself.
Re-connect with the well of love that lives at your very core.
Open your heart to the EPIC LOVE you're worthy of RECEIVING.
But you fear your own power.
You fear that men will disappoint and hurt you.
You fear that love comes from dumb luck, and that you have none.
You ask, "Is there enough love out there for me?"
Honey, YOU BETTER BELIEVE IT.
I have always struggled with this notion that I intrinsically deserve love and happiness, and that I deserve to love myself separate from external factors (achievements, weight, bank account, etc.).
I committed to this 8-week-program in January, and this new awareness and the crucial notion of a relaxed trusting-the-universe that The Path to Love engendered then enabled me to make the changes I needed to in order to be more fully open to love.
I am now in a wonderful relationship with a man who exuberantly experiences life with me. I have so much gratitude for Catherine, The Path to Love, and the remarkable results that manifested in my life!
– Meredith G
Up until now you feel like…
You dream about having that epic first date where you know he's THE ONE, but you go into each dinner-and-a-movie convinced that ALL men are sex-hungry scumbags.
You long for the amazing relationships your girlfriends have, but all you can believe is that they're just "the lucky ones." You'll never win the relationship lottery!
You desperately want that effortless Prince Charming and Snow White happily ever after, so you get aggravated when people tell you relationships take work. Love should be easy!
You've signed up for all of the dating sites and read all the articles about love, but you've convinced yourself that modern dating is a huge clusterf*ck!
You long for a love so beautiful, so fulfilling, and so magnificent, but deep down you believe without a doubt that you are absolutely not worthy of receiving that kind of love story.
You feel HELPLESS, CONFUSED, and almost one hundred percent certain that there MUST be something WRONG WITH YOU.
But how could there possibly be ANYTHING wrong with you when you've come into this world from the greatest source of universal love that exists? You see, sweetcheeks, you are already perfectly perfect because you are perfectly you, and YOU ARE LOVE.
The fact is LOVE isn't out there, it has a permanent home in your spirit. All YOU have to do is allow it to grow, and prepare yourself to RECEIVE it from those around you, including the man that's perfect for you.
Achieving and receiving TRUE LOVE starts RIGHT HERE.
You'll know you're finally on THE PATH TO LOVE when YOU…
Go out on a great first date without any goal but to have fun, and when he doesn't call you shrug it off like a queen because YOU know the right man for you would always call.
Genuinely celebrate when your best gal pal tells you she's in love, and smile with joy because you know that you're just as deserving and that YOUR love is right around the corner.
Finally understand that what makes great love easy is two people willing to do the hard work to share their vulnerabilities, live in their confidence, and show up for one another every day. YOU know you are READY to be a great partner.
Rock the heck out of your online dating profile, surround yourself by women who BELIEVE in the power of love, and leverage dating as a way to PRACTICE being in relationship.
KNOW without a doubt that you are WORTHY of receiving love that's beautiful, fulfilling, AND MAGNIFICENT. You can already feel what it will be like to stare into your love's eyes.
Say hello to THE PATH TO LOVE: Healing Your Heart and Opening to Receive the Man of Your Dreams!
An 8-week online program that gives you the exact map for opening your heart to your soulmate partner. A program that outlines every step you'll need to take to go from a princess who needs love to a QUEEN who RECEIVES it. A QUEEN standing in her feminine radiance and might.
My name's Catherine Hummel and in the last four years I went from co-dependent relationship junkie to LOVE EXPERT. As a Love Coach, I've studied the ins-and-outs of love, read everything under the sun about forming healthy relationships, and have discovered the key to EPIC LOVE in my own quest for real love. I'm here to help you find the strength to pick up your heart, heal, and go bravely into this world and CHOOSE the relationship and partner that celebrates YOU. I want to give you the gift that I gave myself.
I haven't always lived in my joy. There was a time when alcohol, painfully co-dependent relationships, and a belief in love scarcity almost drowned me in self-hate. I worried that I would never find the strength to claim my happiness again, and that I would never experience true love because of it. I overcame my insecurities and low self-esteem by nurturing my soul's and heart's desires. In doing so, I found my confidence and mapped out the programs that prepared me for receiving EPIC LOVE.
When I finally stepped into my light, connected with my heart, and owned my undeniable worth, I was able to…
Celebrate all of my quirks, interests, and fierce personality.
Envision a future where I was living my purpose as a Love Coach.
Open my heart and CHOOSE the man of my dreams.
LOVE does not live outside of me. I know that with every fiber of my being. I AM LOVE. Connecting with the love inside of us is all we need to experience the kind of healing love that is our God-given right to experience.
IT IS YOUR RIGHT TO LOVE, AND BE LOVED IN RETURN.
Imagine how it would feel to live in this universal truth all of the time?
To clean out the attic of your mind and make room for the positive light required for a healthy relationship?
The Path To Love Deepak Chopra
My online program gives you direct access to my encyclopedic knowledge of LOVE, and the proven step-by-step map to self-love that has helped me and countless of my clients FEARLESSLY reclaim love.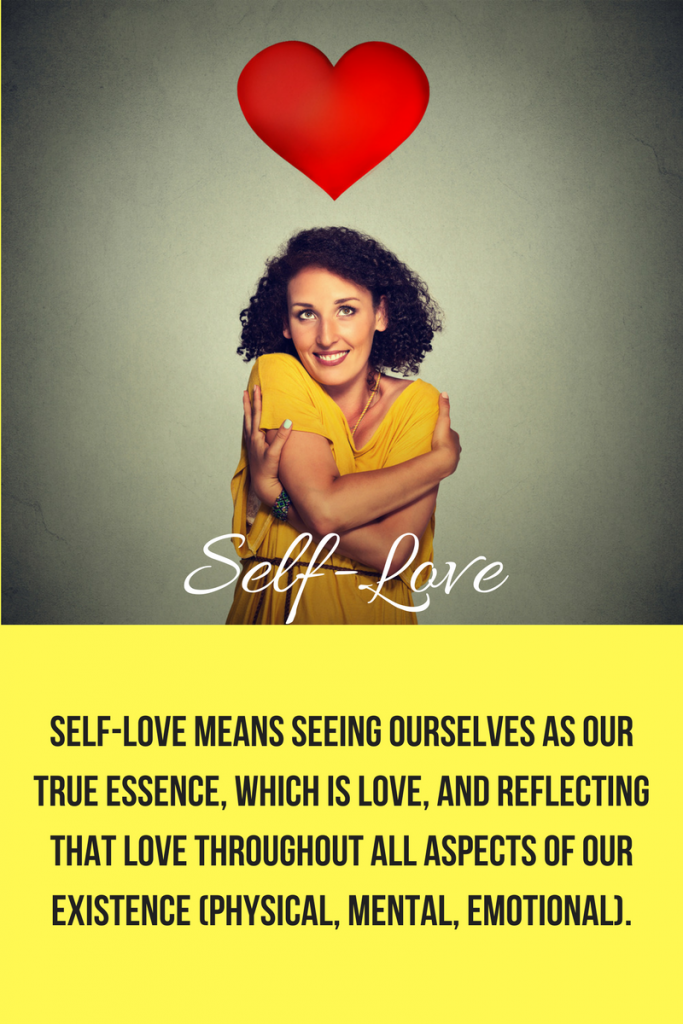 Why delay another minute?
SIGN UP for THE PATH TO LOVE: Healing Your Heart and Opening to Receive the Man of Your Dreams, and you'll get:
THE PATH TO LOVE online program, which includes EIGHT 15-MINUTE VIDEOS, visual tools that'll heal your heart and attract your truest love.
EIGHT WORKBOOKS that accompany your weekly videos, and include affirmations, meditations, journal prompts, and exercises for training those love muscles!
BONUSES!!!
MY FLIRTING GUIDE, a guide that'll help you use all the right moves for calling over the man you choose.
A 1-HOUR CALL with me, your Love Coach, to outline your map for living in love.
ALL OF THIS
For just $594 $297!
Are you ready prepare your mind, body, and soul for the man of your dreams? I believe in you. Start re-writing your love story!
Say yes to your desires.
For just $297!!!
BUY NOW and get 50% off!
That's just $594 $297!!!
After I Buy… What's Next?
You'll be directed to Paypal where you'll invest in your happily ever after!
You'll receive an email from me, Catherine, your love coach and guide, with a link to your online program.
Click and download your goodies, and get ready to CHOOSE the relationship you deserve!
My greatest joy is seeing my clients achieve what I've achieved. Just today, I spent an hour crying, laughing, and celebrating with a client about how much has changed, who she has become, and how it feels to have attracted a man who adores and honors her. She started out believing that love was not possible for her, but now we can both agree that she's courageously claimed the love and happiness that was always hers to own. Are you ready to claim it?
The Path To Love By Deepak Chopra
Here's to walking the path to love,
Catherine
Before working with Catherine I was just getting out of a 3-year relationship and it was a brutal break up. I was extremely codependent and struggled with believing I would ever find love again. I wanted to work with Catherine to heal, transform, and grow and I was moved by her story of hope!!
The Path To Love Quotes
Through Catherine's coaching and her online course The Path of Love, I am a confident powerhouse of a woman who knows herself and is able to set healthy boundaries. I am attracting amazing people and learning about myself in new exciting way.
I am loving dating! I choose relationships with people who energetically uplift me and I am certain I will find the love of my life.
– Melissa
FAQ
What does the commitment look like?
You're the master of your love map! Your PATH TO LOVE program comes with 8 weeks of workbooks, affirmations, and more. It's up to you whether or not you allow them to do the job they've come to do for you. If you stay open-minded, accountable, courageous, and fully present to taking care of yourself on this journey, you'll see the benefits grow every day! Remember, if you want what you've never had, you have to do what you've never done. Get ready to fall in love!
What's your refund policy?
There are no refunds with THE PATH TO LOVE, but what I can offer is the guarantee of knowing that if you follow this path with me, you'll launch yourself toward an incredibly loving relationship with the man that's meant just for you. 🙂
Do you still have questions? Feel free to send me an e-mail: [email protected]
OPEN YOUR HEART & RECEIVE!
Say yes to your desires.
For just $297!!!
BUY NOW and get 50% off!
That's just $594 $297!!!
Are you looking for 1-on-1 guidance on your journey to love? One-on-one coaching with me that will go deeper with you on achieving EPIC LOVE?
You got it!
SIGN UP for my PATH TO LOVE 3-MONTH coaching program, and you'll receive:
The 21 DAYS to LASTING SELF-LOVE & PATH TO LOVE online programs, and BONUSES all gifted to you, so you can achieve healthy self-love!
12 1-HOUR LONG PHONE or SKYPE SESSIONS, so you have continual, weekly guidance and face-to-face time with me as you go on your journey.
A PDF GUIDE for 20 LOVE AFFIRMATIONS that have been proven to bring you the love of your life.
LOVE NOTES! An email copy of notes from EACH of our sessions, so we can track your progress and goals as you work your way toward your happily ever after.
GUIDED MEDITATIONS & VISUALIZATIONS to help you connect with your higher self, and re-program your subconscious for receiving love.
12 JOURNAL PROMPTS that will allow for crucial introspection that will unpack the blocks keeping you from choosing love.
24-HOUR EMAIL ACCESS TO ME! I will be fully present to your journey, and available to help you overcome the hurdles, and celebrate your BIG WINS.
EXCLUSIVE ACCESS TO MY "SISTERS OF THE HEART" GROUP, a safe space to share stories with like-minded women, and receive daily inspiration.